GroupM is excited to unveil a significant announcement:
Ateeq-ur-Rehman, currently serving as GroupM's Chief Investment Officer, is now elevated to the esteemed position of GroupM Pakistan CEO, effective immediately.
Ateeq's remarkable journey within GroupM Pakistan, spanning over a span of 17 years, showcases his evolution into a homegrown leader, marked by his progression through diverse roles and teams.
His extensive expertise encompasses brand strategy, communication and strategic planning, trading and investment acumen, business model innovation, business unit establishment, and adept financial management.
A passionate advocate of mentorship, Ateeq's comprehensive proficiencies in trading, commerce, technology, and talent oversight uniquely equip him to embrace this leadership role.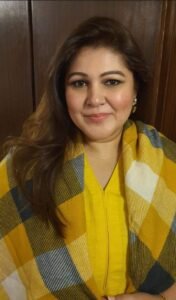 Simultaneously, Amna Khatib Paracha, the distinguished GroupM Chief Digital & Strategy Officer, assumes the mantle of leadership at Mindshare Pakistan, effective immediately.
Acknowledged as an exceptionally dynamic leader, Amna is celebrated for her instrumental role in establishing thriving media frameworks across GroupM Pakistan, Converge Technologies, and Universal McCann-Orient.
Her inception of the Digital team at GroupM in 2014 has burgeoned into Pakistan's preeminent digital unit, acclaimed for delivering award-winning campaigns, driving successful business outcomes, and nurturing top-tier talent.
Additionally, she has been entrusted with leading GroupM Nexus, encompassing Xaxis and Goat (formerly known as INCA) – GroupM's exclusive media ventures.
Amna's expertise spans brand strategy, communication strategic planning, as well as innovation and ideation across the realms of both digital and traditional media.
GroupM wholeheartedly supports both Ateeq and Amna in their pivotal roles, as they spearhead GroupM Pakistan and Mindshare, respectively, in their shared mission to enhance the effectiveness of advertising for the benefit of individuals.
More Newa on New Joinings: Rameez Mukhtar joins Neo Group as Group Director Sales