During Apple's Worldwide Developers Conference, the company unveiled its latest hardware product, the Apple Vision Pro, a mixed reality headset that combines virtual reality and augmented reality. Apple CEO Tim Cook described the headset as a "revolutionary product" that has the potential to change how users interact with technology and the world around them.
The Vision Pro resembles a pair of ski goggles and allows users to overlay virtual images on live videos of the real world. It offers unique experiences in various fields such as medicine, productivity, and entertainment. Notably, the eyes of the users will be visible to others, promoting a sense of connection and preventing isolation. However, the product faces challenges as it enters an unproven market and comes with a hefty price tag of $3,499.
While virtual reality took center stage at the event, Apple provided fewer direct details about its advancements in artificial intelligence (AI), which has been a focus for many tech companies. Instead, Apple subtly incorporated AI into its products, such as enhancing autocorrect with machine learning and expanding predictive text capabilities.
In addition to the Vision Pro, Apple announced a 15-inch MacBook Air with its custom-made M2 processor. The new MacBook Air boasts impressive features like being the thinnest laptop in the world, 18 hours of battery life, and improved performance compared to Intel-powered models. Apple also introduced the M2 Max and M2 Ultra chips as updates to its Mac Studio.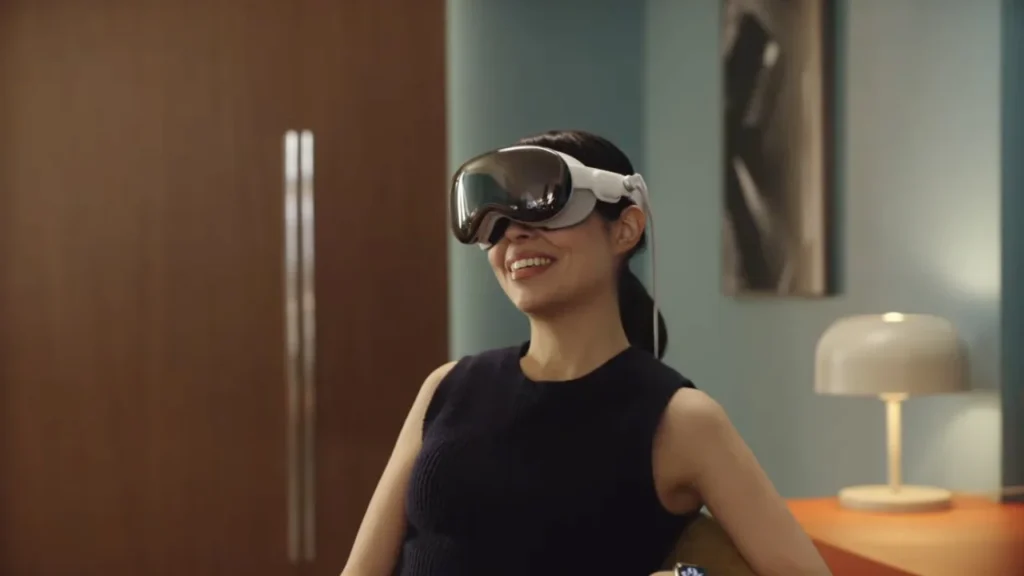 Apple showcased upcoming updates for iOS 17, including personalized calling and messaging features. Users will be able to create custom images for their contacts, transcribe voicemail messages in real-time, and share contact information easily. The company also announced software updates for iPad, Apple Watch, and AirPods, bringing new features like interactive widgets, adaptive audio, and machine learning-driven smart stacks.
Overall, Apple's event highlighted its ambitious hardware offerings, updates to popular products, and a continued emphasis on user experience and personalization.