Yesterday, I embarked on a remarkable media coverage journey as I attended the highly-anticipated launch event of Winterland Lahore. Accompanied by the esteemed media bites team, I immersed myself in a captivating wonderland entirely crafted from ice. The purpose of my visit was twofold – to capture the essence of the event through a visually stunning vlog, including cinematic shots and genuine reviews, and to provide a comprehensive guide for future visitors. This unforgettable experience at Winterland Lahore left an indelible mark on my heart, and I am thrilled to share the magic and enchantment through this blog.
The event drew a massive crowd, including renowned influencers, popular YouTubers, and talented actors, making it an exciting prospect for socializing and networking. What awaited us inside Winterland Lahore was beyond imagination, with a magical world crafted entirely from ice. Every detail, from the tables and chairs to the intricate sculptures, exuded an ethereal beauty that transported us to a winter wonderland.
The concept of Winterland Lahore, with its icy setting, captivated everyone. The atmosphere was filled with glitz and glamor as top influencers and celebrities added an electric energy to the event. It was an excellent opportunity to mingle with individuals from diverse backgrounds and make valuable connections. The attention to detail in crafting the ice elements was awe-inspiring, creating an enchanting atmosphere that left a lasting impression on all attendees.
The event offered an array of thrilling rides, catering to different levels of excitement. From high-speed attractions that thrilled adrenaline enthusiasts to family-friendly options, there was something for everyone. The snow fight area added an element of fun, allowing us to unleash our inner child and engage in friendly battles amidst the freezing cold. The organizers' thoughtfulness was evident in providing a cozy jacket with the premium pass, ensuring that attendees could comfortably enjoy the event.
The success of Winterland Lahore will depend on its accessibility to the general public. If the prices remain affordable, it has the potential to become a nationwide success, captivating people from all walks of life. However, even if the prices are slightly higher, Winterland Lahore is likely to find its niche among Lahore's upper class, who are always eager for unique and luxurious experiences. The experience I had at the launch event leaves no doubt in my mind that Winterland Lahore will make a lasting impact on the hearts of those who visit, regardless of their social background.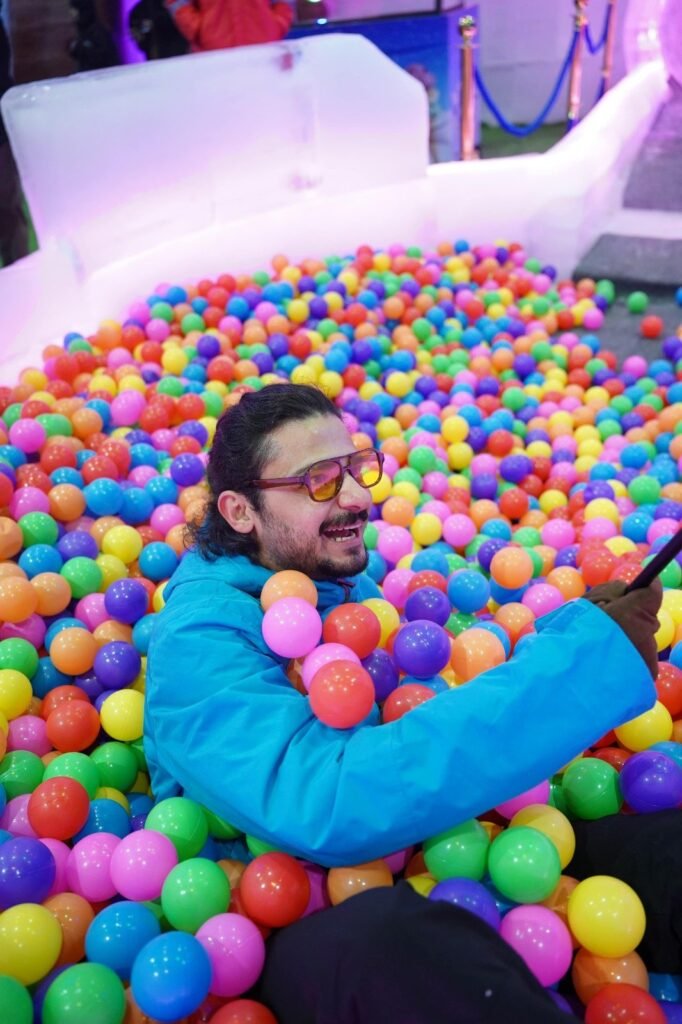 Attending Winterland Lahore's launch event was a breathtaking experience that surpassed all expectations. It provided an opportunity to socialize with influential personalities, explore a world made entirely of ice, and indulge in thrilling rides and activities. Winterland Lahore has the potential to become a national sensation, enchanting people from all walks of life. Whether it becomes a success for the general public or finds its place among Lahore's elite, one thing is certain – it will leave a lasting impression on the hearts of those who visit.