UAE (United Arab Emirates), on Saturday, experienced the hottest day of the year as the mercury soared past the 50-degree Celsius mark, marking the highest temperature of this summer.
The National Center of Meteorology (NCM) reported that the temperature reached 50.8 degrees Celsius at 2:45 p.m. in Owtaid, located in the Al Dhafra region of Abu Dhabi.
This extreme heat follows a pattern seen earlier in July, during which the country endured temperatures exceeding 50 degrees Celsius, coinciding with the hottest month ever recorded on Earth.
As the heat continues to rise, accompanied by stifling humidity, medical professionals have issued advisories urging people, particularly schoolchildren as schools reopen, to limit their exposure to direct sunlight and prioritize staying well-hydrated.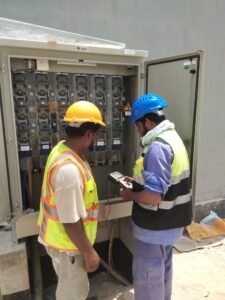 Duty First: Alpha-Island team is on site in this scorching heat
Scientists are increasingly referring to this escalating heatwave phenomenon as "global boiling," signifying a shift from the overarching concept of global warming to an era characterized by intense heatwaves and climate-related disasters like wildfires.