Sharjah International Book Fair is set to host renowned authors such as Malcolm Gladwell and Mohsin Hamid, as well as Bollywood actress Kareena Kapoor, alongside more than 120 other prominent cultural figures.
Emirati writers and a diverse array of international literary figures, including Algerian novelist Ahlam Mosteghanemi and American astronaut Sunita Williams, will grace this highly anticipated Sharjah International Book Fair which has become one of the most popular events in the UAE.
Scheduled from November 1 to 12, the Sharjah International Book Fair carries the theme "We Speak for Books" and will celebrate South Korea as its guest of honor, featuring a rich cultural program.
With over 2,000 publishers representing 69 countries, the fair will underscore the pivotal role of books in regional and global development.
Additionally, the event will offer a Thriller Festival, historical exhibitions, and a library conference.
Notably, the fair will include captivating theater and dance performances, including the premiere of the Emirati musical "Barcode Prison" starring Marwan Abdullah.
Running concurrently is the 10th Sharjah International Library Conference, held in collaboration with the American Library Association, providing a platform for local and international librarians and educators to discuss the latest trends and challenges in their respective industries.
About SIBF:
HIS HIGHNESS MESSAGE: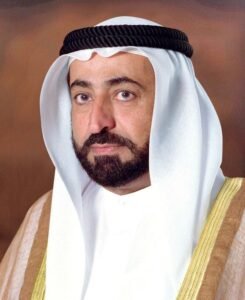 "Those of us who enjoy reading in the emirate of Sharjah are very keen to create a reading community and promote the benefits of reading among children. For that reason, we provide the best, most suitable books for all the family. We believe that books must be available to all and from this concept, we turn book fairs into an oasis of knowledge and enlightenment."
H.H. SHEIKH DR. SULTAN BIN MOHAMMED AL QASIMI
Member of the Supreme Council and Ruler of Sharjah.
Via: The National