Amidst the ongoing and frantic search for the missing Titan submersible near the Titanic wreck site, significant developments have emerged. Reports indicate that distinct banging sounds have been heard in the vicinity, raising hopes of potential signs of life. Here are the latest details: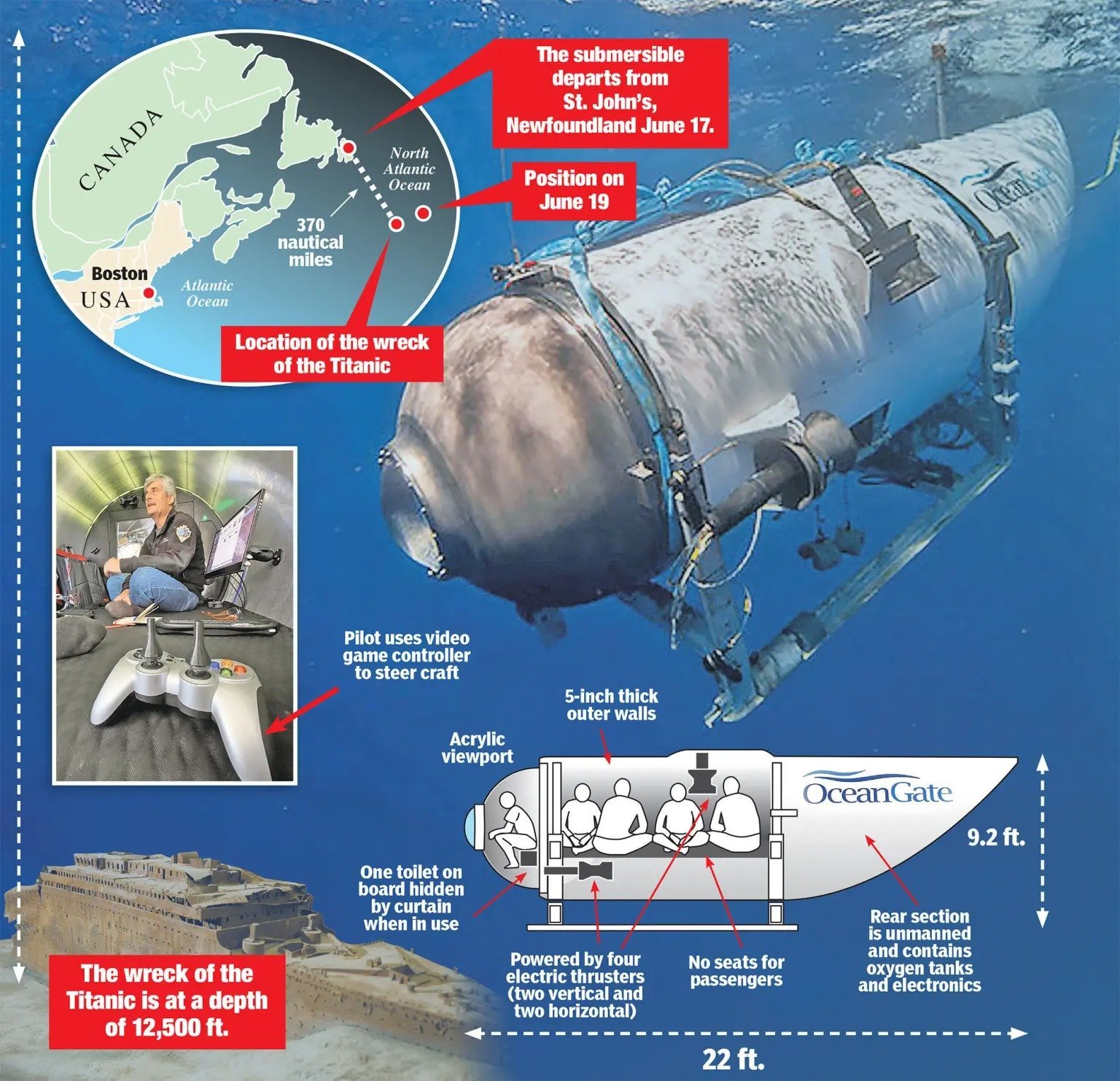 Audio Detection: Rescue teams involved in the search operations have detected audible bangs in the area surrounding the Titanic wreck. These sounds are believed to be coming from the depths of the ocean, prompting speculation that they could be related to the missing submersible.
Desperation Mounts: The discovery of these noises has injected a renewed sense of urgency and hope into the search mission, with rescuers intensifying their efforts to locate and establish contact with the Titan.
Unidentified Origin: At present, the precise source of the banging sounds remains undetermined. Rescue teams are employing advanced acoustic technology to pinpoint the exact location and ascertain whether they are indeed linked to the missing submersible or potentially other underwater activity.Encouraging Possibilities: The reported banging sounds offer a glimmer of optimism amidst the challenging circumstances. Authorities are cautiously optimistic that they may indicate signs of life, raising expectations for a successful rescue operation.
Continuation of Search: The search efforts, led by the US Coast Guard in collaboration with Canadian naval, air force, and coast guard units, as well as international partners, are persisting with intensified focus around the area where the noises were detected.Race Against Time: With each passing moment, the remaining oxygen supply on board the Titan dwindles. Rescuers are working tirelessly to expedite the search and bring the missing individuals to safety before their oxygen reserves are depleted.
Vigilant Monitoring: As the search for the Titan continues, surveillance vessels, aircraft, and underwater drones remain vigilant, maintaining a constant watch over the area. These assets are crucial in both locating the submersible and providing necessary support for the rescue operation.
The discovery of banging sounds near the Titanic wreck has injected a renewed sense of hope into the search for the missing Titan submersible and its passengers. Rescuers are sparing no effort to quickly locate and establish contact with the submersible, aiming to bring the individuals to safety before their limited oxygen supply runs out. The situation remains highly precarious, underscoring the urgency and importance of the ongoing search efforts.