Mohamed Al Fayed, the Egyptian-born business giant whose son, Dodi, had been dating Princess Diana before they both died in a car crash in 1997, dies at 94.
RIP Mohamed Al Fayed. Whenever I hear his name I always think of this classic. What a great sport 🤣🤣🤣 pic.twitter.com/NkYIWV4YCL

— Simon James Legg (@SimonJLegg_) September 1, 2023
Notably, he acquired the famous Ritz Hotel in Paris alongside his brother and later made headlines with the purchase of the renowned Harrods department store in London. However, a British government inquiry into this acquisition exposed dishonesty regarding their wealth, sparking a prolonged feud between Al Fayed and British politicians.
In 2010, Al Fayed sold Harrods to the investment arm of Qatar's sovereign wealth fund for approximately 1.5 billion pounds ($1.9 billion; €1.7 billion).
Throughout his ownership of Harrods, allegations of sexual harassment emerged, with former employees accusing Al Fayed of targeting young, attractive female staff members.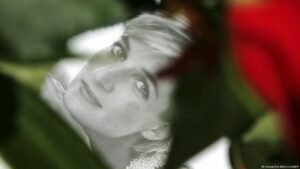 However, Al Fayed became even more widely recognized for his connection to Princess Diana. His eldest son, Dodi Fayed, was romantically involved with the late Princess after her divorce from Prince Charles.
The tragic events of August 1997 saw Dodi and Diana traveling in a car driven by one of Al Fayed's employees. The car crashed in a Paris road tunnel, resulting in the deaths of all three occupants, with an official inquiry attributing the accident to reckless driving and pursuit by paparazzi.
In the aftermath of this tragedy, Al Fayed publicly accused Prince Philip, husband of Queen Elizabeth II, of orchestrating their deaths. He alleged that Diana was pregnant and planning to marry his son, insinuating that the royal family disapproved of her union with a Muslim man.
This conspiracy campaign led to years of legal battles, which Al Fayed eventually abandoned. Despite his business successes, it was his high-profile battles and associations that often garnered the most attention in the press.