(LMCL) has recently raised the prices of all Kia cars, excluding the Picanto Manual, Stonic EX, and Carnival models. The company has not provided any specific explanation for the price increase.It is noteworthy that, unlike the previous price adjustment, the Picanto's price has also been raised. Starting from July 5, the updated prices for Kia cars are as follows: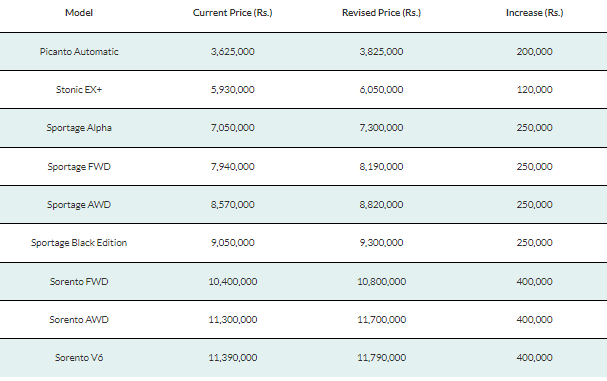 The company used to be mentioned alongside Pakistan's leading car manufacturers in terms of market share until mid-2022. However, its car sales have drastically declined, with only a few hundred units being sold.
While the company experienced a slight increase in sales last month, it was not substantial enough to make a significant impact. It is understandable as all automotive companies in Pakistan are currently in survival mode due to the challenging circumstances in the industry.