The Pakistan cricket team had a terrible day against India in the World Cup. That was disappointing. Yesterday, I interviewed a candidate for a position and despite a great profile on paper, the interview was quite mediocre. That was also very disappointing. But both these disappointments combined, added with other top 20 disappointments I have had in the last 30 days, are still less than a quarter of the disappointment that Baaji was.
Let's face it, the trailer for Baaji did not turn the screen ablaze; however, there was still hope. Saqib Malik once directed Khamaj, arguably the best music video ever produced in Pakistan. He also directed Na Re Na, quite possibly the second best music video ever produced in Pakistan.
Does all that matter? No. it does not.
Saqib Malik has directed Baaji, surely the worst Pakistani film I have seen since the so-called 'revival' began. And that's saying something given that I have seen Wrong Number, Maan Jao Na and Azaadi.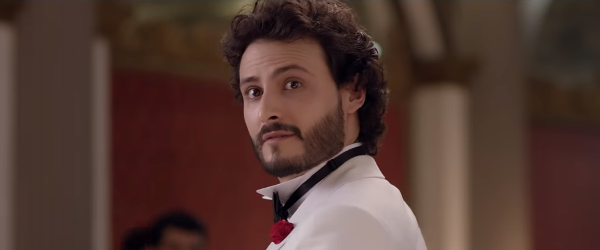 Baaji is suffering from an existential crisis. In a way, it's Pakistan's answer to Rajkumar Hirani's film Sanju. Granted, Hirani will not understand this answer, but it is an answer nonetheless.
It shows the life of a misunderstood, troubled star, played by Meera, called Shameera (creative name, right?) and how things keep going wrong for her. It includes many real life events from Meera's life, including the infamous video clips that went viral and the broken fake marriages.
In that way, it's a biopic. Pakistan has made a biopic about Meera. Let that sink in.
Baaji is a film about the film industry, much like Om Shanti Om and Luck By Chance. It shows the process of filmmaking and gives insights into the industry – albeit rather bizarre insights. It shows how a Hollywood director (played by Osman Khalid Butt) casts a heroine (on a live TV show), how scripts are written (director acting the script out at his home with the secretary of the heroine only to be gate crashed by the heroine herself), how an actress chooses her secretary (her manicurist who is fired from her job), among many other things. And to cap it off, the previous directorial venture of Butt's character is called 'Thief of hearts'. Subtle.
If based on the trailers you thought Baaji was an ode to Lollywood, lo and behold, Baaji is actually a murder mystery. A primary character in the film is murdered and someone is framed. There is a disappearance, there is a con-man, there is an antagonist firing guns and there are sidekicks plotting murders and heists. Of course, there is also a kind-hearted lawyer who shows up out of nowhere to solve the case in less than five minutes.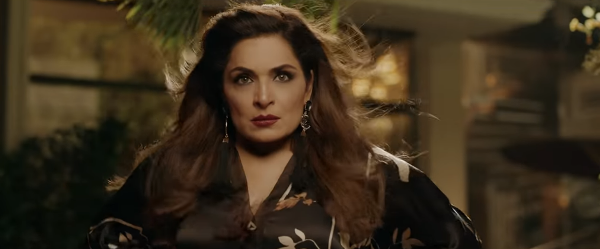 Amna Ilyas plays an ambitious girl who comes from a conservative family and her brother keeps asking her for rickshaw money and hits her when she raises her voice at him. But the progression and development of both these characters is so sloppy, so uneven and so poorly explained that one can't even expect these actors to save this train-wreck.
Baaji proves one thing though: Malik is a very likeable person and has a lot of friends who were willing to work in his film. The film has cameos but no plot. Humayun Saeed, Yasir Hussain, Tapu Javeri, Tariq Amin, Frieha Altaf, all make an appearance. This is the kind of solidarity and support Malik needed, particularly since he has Meera and Butt acting in the film. A director asking Butt to act is an ambitious task as it is. It's like expecting Ali Hamza to produce music of Rohail's Hyatt's quality, or expecting Shahid Afridi to bat like Rahul Dravid. It can happen but we all know it won't.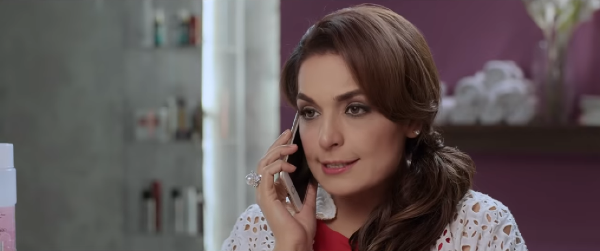 Baaji is atrociously directed, horribly acted and ridiculously written. It's not a film. It's a joke. A joke nobody laughs at. It's an ideal candidate for the next video of pretentious movie reviews by 'Biswa and Kanan.' In one scene, the host Begum Nawazish Ali asks Butt's character why he came back to Pakistan and he replies:
"Because Dil Dil Pakistan."
Malik probably expected an emotional clap, but all the audience gave was mocking laughter. We all love Pakistan, but nobody should support Pakistani cinema by supporting bad content. Paying to watch Baaji should be criminalized. If you are being paid to watch it, still avoid it.
Courtesy: Express Tribune Blogs. Written by: Sami Saayer 
** This review actually appeared in The Express Tribune blogs