Apple Inc. introduced the world to its largest-ever smartphone Wednesday, the iPhone Xs Max. With a 6.5-inch screen, it dwarfs the 3.5-inch display on the original iPhone that Steve Jobs unveiled to the world in 2007. It's also one of the biggest and most costly phones to hit the market, with prices starting at $1,099.
Onlookers will be forgiven for seeing the Max as a response to the popular Galaxy Note series made by Samsung Electronics Co. The latest in that line, the Galaxy Note 9, was released in August and has a 6.4-inch screen.
Compared side-by-side, the massive similarities obscure a number of notable differences.
Samsung's Note 9 is the lighter of the two phones, weighing 201 grams compared to Apple's 208 grams. But the iPhone is about 13 percent thinner. A big contributor to this difference is the inclusion of Samsung's stylus, or S Pen, which is stored within the Note's chassis.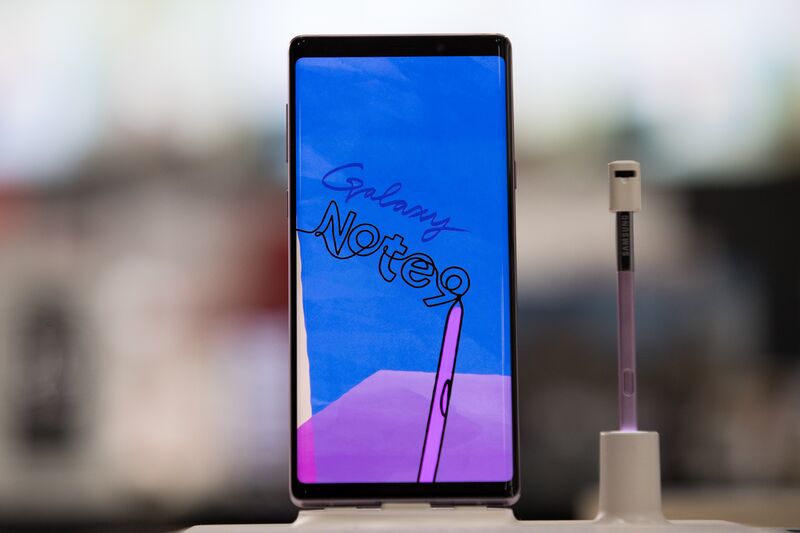 Another important difference concerns "the notch." At the top of the iPhone's screen is a small cut-out that houses the front-facing camera and other sensors. Some Android-powered phones have followed this trend but the Note 9 hasn't. Instead, Samsung's screen is an uninterrupted rectangle.
However, the so-called notch did little to harm sales of the iPhone X, which was the first Apple product to include it, and it's an aspect that now differentiates two of the largest phones on the market. Behind the glass, each device uses a variation of the same screen technology — OLED, rather than LCD — which produces high contrast images and deep black levels.
Apple and Samsung's models both include two camera lenses to the rear — one wide-angle, one telephoto — which capture pictures at a resolution of 12 megapixels. The setup lets users take sharp pictures from greater distances, or create a blurred background effect, known as bokeh, which historically was a quality confined to professional cameras. Both companies will argue their respective software and image processing technologies will produce better results, but to the majority of users the differences will be too little to sway a purchase alone.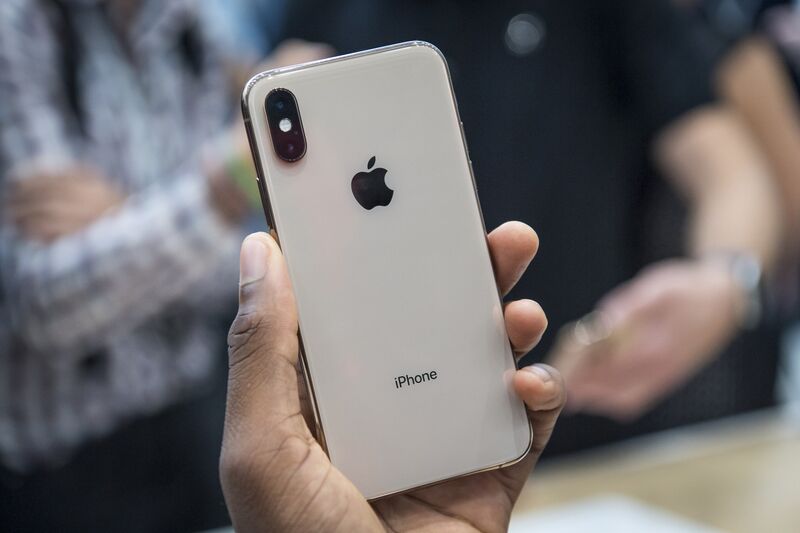 As smartphones have become our mobile wallets and airline boarding passes as well as products for communicating, biometric security has risen to become a major selling point. Samsung has continued to use fingerprint sensors along with options such as iris scanning and facial recognition to secure its devices. But Apple has gone all-in on its Face ID advanced facial-based authentication, and disposed of its Touch ID system and associated hardware button. The iPhone system presents a single solution to biometric security, and the technology has proven itself to be effective and accurate. Apple says the iPhone Xs Max will recognize faces faster that its previous products, which may be attractive to shoppers.