Add Meitu Inc. to the list of once-promising Chinese tech startups that are now saddling shareholders with big losses.
The maker of China's most popular photo-retouching app rode the nation's selfie obsession to a blockbuster Hong Kong initial public offering in December 2016. But these days it's one of the city's worst-performing tech stocks, joining a host of tech IPOs that have fallen below their issue price amid investor concerns ranging from high valuations to intense competition.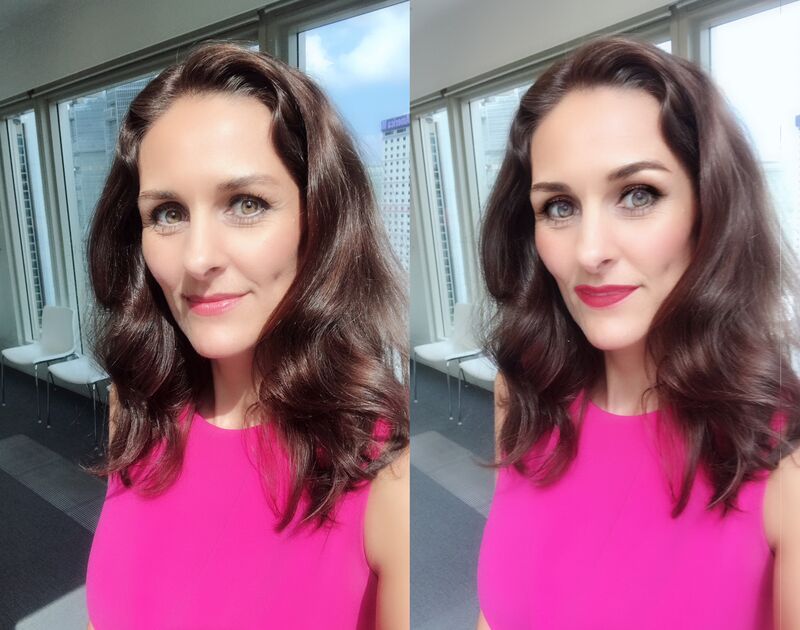 "I would dump the shares myself," said Francis Lun, chief executive officer of Hong Kong brokerage Geo Securities. "The company had empty promises. They really need a solid plan to generate profit."
 Some of Meitu's biggest investors have reduced their holdings in the shares, which have lost more than half their value since March 2017. The shares rose 0.9 percent Friday.
Property developer Kingkey Enterprise Holdings Ltd., a cornerstone investor in Meitu's IPO, cut its stake to 9.8 percent in November from 14 percent in July, according to data compiled by Bloomberg from exchange filings. A fund managed by venture firm IDG Capital reduced its holding to 4.6 percent in January from more than 7 percent as of late 2016, the data show. A public relations officer at Kingkey declined to comment, as did a representative for IDG.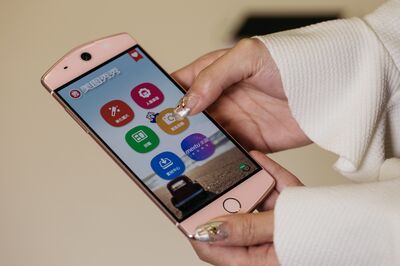 Cai "is confident with the company's future business outlook and does not rule out the possibility of further increasing his shareholdings" when appropriate, the company said in an email.
Meitu declined to answer questions on whether it's on track to post a profit, saying its policy is not to make earnings forecasts outside of formal announcements. The firm also said it's confident in "fast-growing revenue lines" such as advertising and Internet services.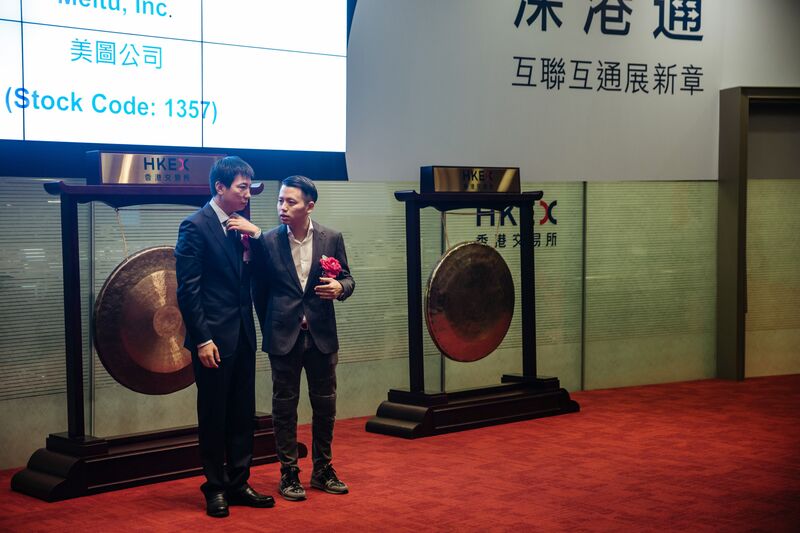 The chief money maker for the company remains the premium, candy-colored smartphones which sell from 2,199 yuan ($345) to 6,999 yuan for a limited-edition model. The phones are equipped with high-definition cameras and a "magical AI" tool that detects different faces, skin tones and ages of people in the frame.
Much of the company's future hinges on its ability to build a profitable advertising and e-commerce business around those apps. The firm, which says it has 500 million active users, started testing a Meitu social-media function in mid-May that allows people to share beauty tips.
Meitu has also sought to boost earnings by developing virtual items and games, mostly on its Meipai live-streaming platform. So far, ballooning costs such as marketing and research have cut into margins even as revenue picked up from ads and e-commerce.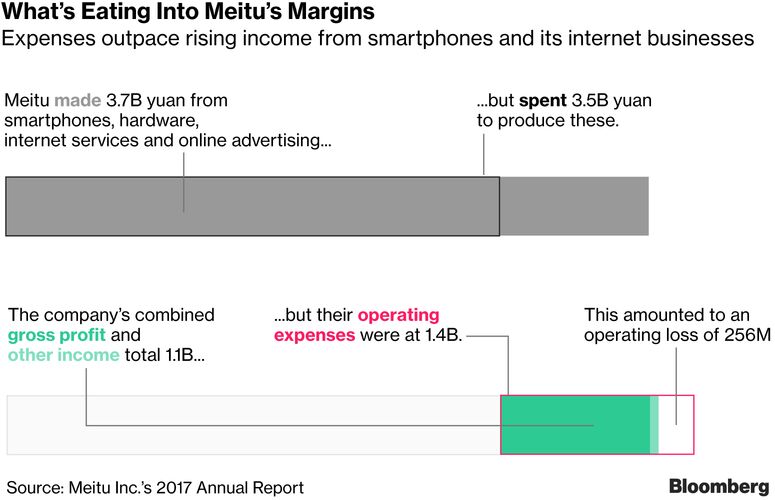 Unless it proves its money-making mettle soon, analysts and investors say it's difficult to see any upside for the shares, which trade at almost 46 times estimated 2018 earnings — quadruple that of the benchmark Hang Seng Index, according to data compiled by Bloomberg.
"It's too early to call for the death of this company," Wong said. "But people would not just base it on hope. They would like to see evidence."